This is a summer 1922 picture of the farmhouse where my great-grandfather Bernhard Busam was born.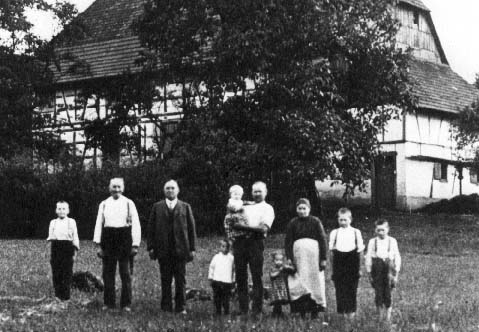 From left to right: (all relations are relative to Anton Busam, b. 1914):
1. his eldest brother
2. his grandfather (brother to Bernhard)
3. a German-American (name unknown)
4. a brother
5. a sister (in father's arms)
6. his father
7. a sister
8. his mother
9. his second oldest brother
10. Anton himself (about age 8)
The farmhouse is still in the family.
I don't have any picture of Bernhard, so this picture of Anton's grandfather is the closest that I can come to getting an idea of what he looked like.